If you need some help loading just let us know. We can have one of our friendly team members do it for you.
Seniors and military discounts available
If you're a senior or miltary citizen or part of an organization, please contact us to find out about our  senior and military discounts!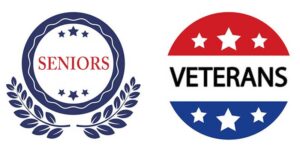 Get your place junk-free today.
The Dumpster Guy can make that happen!